Youth Ministry at St. Luke's Church is all about creating a safe place for 6th through 12th graders to learn about God and to prepare them to take their faith into the world. Through outreach efforts, meaningful small group time, "hanging out," and investing in their faith life, these middle and high school students have a special place within St. Luke's Church.
Fall YOUTH GROUP GROUP
Sunday mornings at 10 am 6th-12th grade meet together in the Youth Room for a class using the Connect curriculum.
The Youth Group will be meeting on Sunday evenings in the youth room. 
● Middle School meets from 5 – 6 pm
● Group meal on the sports court from 6 – 6:30 pm
● High School meets from 6:30m – 7:30 pm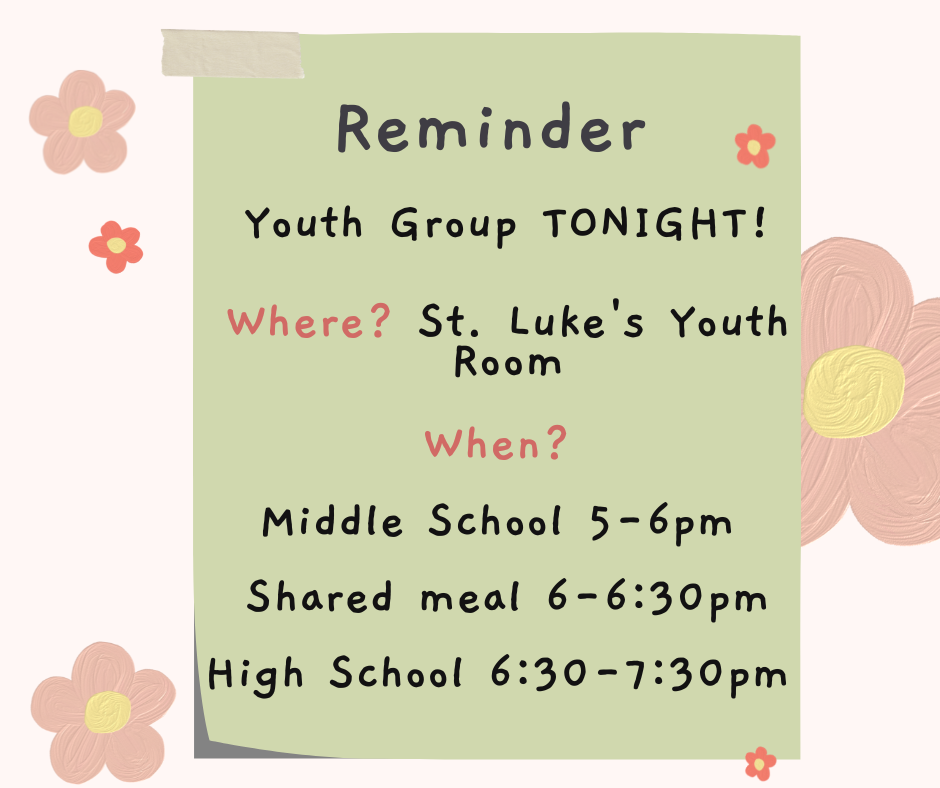 Join our Youth Group Team!
We always need more volunteers to staff our many formation programs. Want to help, but don't know how? Would you like to work with a certain age group? Want to work behind the scenes, but not with the children? There are opportunities for all, whether you wish to serve once a week, once a month, or once a year.