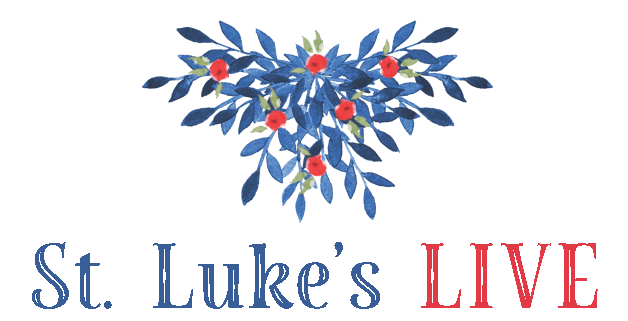 A benefit for the ministries of St. Luke's Episcopal Church
Wednesday, September 28, 2022 at 6:30 p.m.
St. Luke's Episcopal School Gymnasium
Ticket sales have closed. Thank you!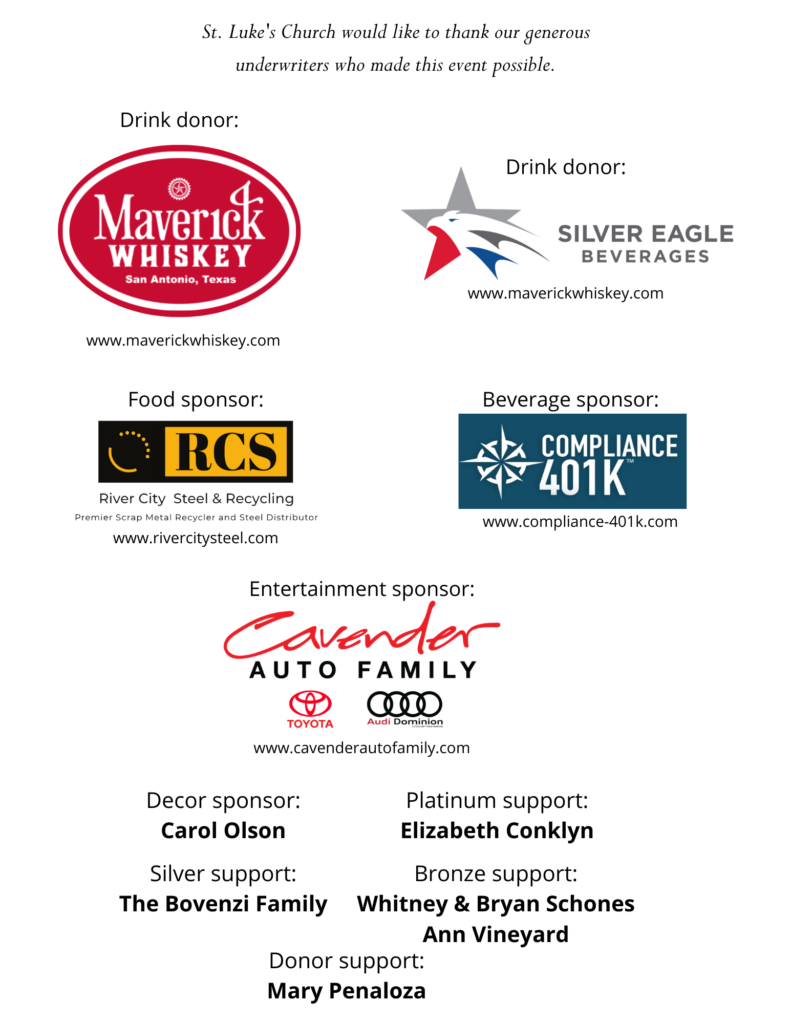 Join us for St. Luke's premier fundraising event of the year.
Tickets for St. Luke's LIVE 2022 are $50. You may purchase tickets in-person at St. Luke's Episcopal Church via cash or check. If you would like to mail a check, you may do so to the address below.
If you would like to purchase tickets online you may do so here through our donor portal. Total $50 per ticket you would like to purchase in the amount given ($100 for two, $150 for three, etc). Select "SL LIVE-Tickets" from the expandable menu. Note the number of tickets you are purchasing in the memo line. You will receive an email notification with the details of your transaction.
If you would like to partner with St. Luke's as an underwriter for this event, there are many options available. Sponsors will receive promotion at the event and across our media as well as seats to the event based on their donor level. Please fill out this form o become an underwriter.
St. Luke's Episcopal Church
Attn: St. Luke's LIVE
11 St. Luke's Lane
San Antonio TX 78209
Catherine Bishop
Whitney Schones
Lacey Shannon
Co-chairs